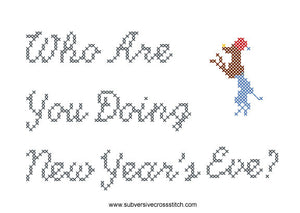 PDF: Who Are You Doing New Year's Eve?
"Ah, but in case I stand one little chance,
Here comes the jackpot question in advance..."

Dancing dog in a fez just because I couldn't think of anything else and it made me laugh. Hope your date is at least this entertaining!