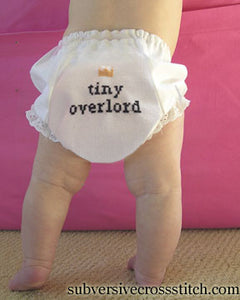 PDF: Baby Bloomer pattern: Tiny Overlord
For the new mother in your life! Sure to sass up any shower. 
Update: this pattern was created for Charles Craft bloomers, which are no longer made, but the design would fit any bloomers. Sometimes you can find the Charles Craft one using a google search - there are still some out there!